Dr. Shelley Kolton is a founding partner of Downtown Women OB/GYN and has been in practice since 1980. At a time when repeat Caesarian sections were automatic and standard care, she studied the safety of VBAC (vaginal birth after Caesarian) in her residency program and was among the first to perform VBACs in private practice in New York City, encouraging women to participate actively in their own prenatal care and delivery. As part of the movement of healthcare professionals in the 1970s and '80s, she insisted that women could and should understand their bodies and their healthcare needs and by doing so, would be educated enough to work collaboratively with their healthcare providers.
She now practices gynecology holding a special interest in the treatment of menopause, aging and transgender medicine. She is an expert in the use of transvaginal sonography in gynecology and early obstetrics and performs minor surgical procedures in the office.
Dr. Kolton received her BA from the University of Wisconsin in 1972 and her MD from Mount Sinai School of Medicine in 1976. She completed her OB/GYN residency at Albert Einstein College of Medicine and is Board Certified by the American Board of Obstetrics and Gynecology. In 1990, Dr. Kolton completed a one-year preceptorship in Transvaginal Sonography at Columbia University Hospital.
Dr. Leslie Gruss is a founding partner of Downtown Women OB/GYN and has been practicing gynecology here since 1990.  She specializes in the management of abnormal pap smears, testing for the human papilloma virus (HPV), and performs many of the practice's colposcopies and Loop Electrosurgical Excision Procedures (LEEP). She is also interested in the non-surgical management of fibroid tumors and uterine bleeding.
Dr. Gruss received her BA from the University of Pennsylvania in 1979 and her MD from the Medical College of Pennsylvania in 1983.  She completed her OB/GYN residency at Albert Einstein College of Medicine/Montefiore Medical Center in 1987 and was Board Certified by the American Board of Obstetrics and Gynecology in 1989.
Dr. Audrey Buxbaum first joined Downtown Women OB/GYN in 1994 to shepherd the resurgence of the obstetrics practice.  After joyfully delivering many babies, she now limits her practice to office gynecology.  She has interests in premenstrual syndrome, peri-menopause, abnormal uterine bleeding and the management of abnormal PAP smears and HPV infection.  She loves the opportunity to educate patients about their gynecological health and to work with them collaboratively throughout their lives.
Dr. Buxbaum received her BA from the University of Pennsylvania in 1985 and her MD from SUNY Stony Brook School of Medicine in 1990.  She completed her OB/GYN residency at Albert Einstein College of Medicine in 1994 and was Board Certified by the American Board of Obstetrics and Gynecology in 1996.
Dr. Suzanne LaJoie joined Downtown Women OB/GYN in 1999.  She received her undergraduate degree at the State University at Albany before continuing on to medical school at the State University of New York at Downstate.  She completed her residency in Obstetrics and Gynecology at Staten Island University Hospital and was Board Certified by the American Board of Obstetrics and Gynecology in 2000.  While she loves all aspects of her practice, she continues to hold a very special interest in obstetrics.
Dr. Dorothy Min has practiced obstetrics and gynecology at Downtown Women OB/GYN since 2006.  She loves developing connections with her patients and values a trusting, respectful patient-doctor relationship.  She provides a full spectrum of OB/GYN care from annual well-woman visits to the management of gynecological disorders, as well as pregnancy and childbirth.  She also performs minimally-invasive gynecologic surgeries including hysteroscopy at NYU Langone Medical Center.
Dr. Min graduated from Brown University in 1994 and returned to her native New York to obtain her MD from SUNY Downstate in 2000.  She completed her OB/GYN residency in 2004 at Maimonides Medical Center where she was in faculty practice before joining Downtown Women.  She was Board Certified by the American Board of Obstetrics and Gynecology in 2005.
Dr. Antonette Whitehead joined the Downtown Women OB/GYN team in August 2011.  Moving her practice from the Midwest, she enjoys delivering gynecologic and obstetric care to the women of New York City.  Dr. Whitehead received her BS from the University of Michigan in 2003 and her MD in 2007 from Wayne State University.  She completed her residency training in Chicago at Northwestern University's Prentice Women's Hospital in 2011. Dr. Whitehead completed her board certification in November 2013.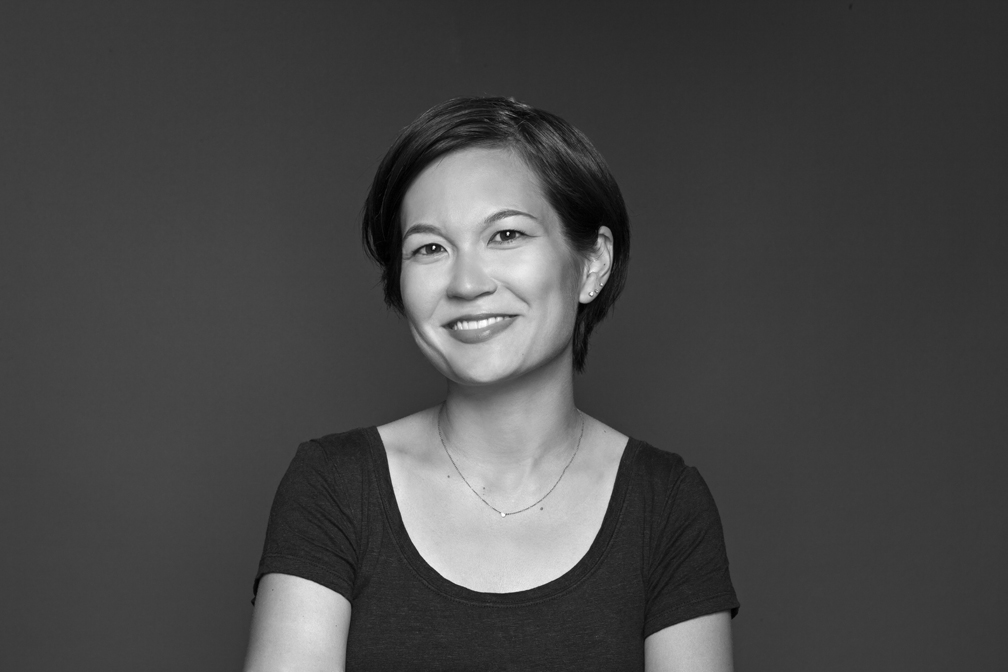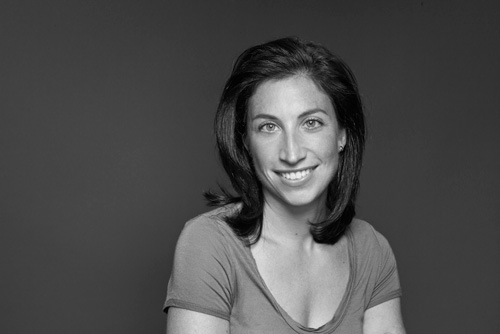 Dr. Naomi Ufberg received her BA from New York University in 2004 and a Masters in Public Health from UC Berkeley in 2006. She went on to continue her studies at Sackler School of Medicine, Tel Aviv University where she received her MD in 2010 and from there completed her residency in OB/GYN at the Hofstra North Shore/LIJ School of Medicine. Dr. Ufberg has a unique interest in education, global women's health, and in providing care to underserved populations in the US and abroad. She has dedicated time to this work in various countries including Haiti, Thailand, and El Salvador. Dr. Ufberg is eager to join Downtown Women after completing fieldwork in rural Guatemala with Saving Mothers; an organization dedicated to improving maternal health worldwide. Dr. Ufberg is fluent in Spanish and Hebrew.
Dr. Jacqueline Collins joined Downtown Women in 2015. She completed her residency at Lenox Hill Hospital here in New York, where she served as the Administrative Chief Resident. Dr. Collins has a love of obstetrics and is supportive of natural childbirth for patients who desire it, having received additional training in the home birth setting. She also enjoys providing in office as well as surgical gyn care with a research focus on colposcopy. Dr. Collins received her undergraduate degree with Honors from the University of Chicago in 2005. She spent time working in India and Japan before returning to her home state of Ohio for medical school at Wright State University.
Nancy Kraus is a New York State licensed midwife.  She graduated from Oberlin College in 1972 and then studied midwifery at the Yale University School of Nursing, graduating in 1978 with a Masters Degree.  She has worked at several midwifery and obstetrical practices and has been active in national, state and local midwifery professional activities.  At Downtown Women OB/GYN, she helps the obstetrical team in the care of pregnant and post-partum women in the office and does preconception counseling and well-woman gynecological visits as well.  Nancy and Dr. Kolton have been colleagues since 1981.
Jessica Safier is a certified and New York State licensed Physician Assistant.  She has been working in women's health for over fifteen years.  Jessica graduated from Oberlin College in 1993 and from the Long Island University PA program in 2000.  In 2005, she happily joined Downtown Women OB/GYN and has loved being part of the Downtown Women family ever since.  Jessica provides routine gynecologic care and education, including birth control options, diagnosis and treatment of vaginal infections, STD testing and treatment, as well as managing the Intrauterine Insemination program.
Emory Ship is a certified nurse-midwife and women's health nurse practitioner.  She received a BS in Nursing from NYU in 2002 and an MS in Midwifery from SUNY Downstate in 2006.  Emory has worked as an RN at NYU and as a midwife in the homebirth setting prior to joining Downtown Women.  Emory has a passion for providing respectful women's health care and values the importance of establishing a trusting provider/client relationship.
Emory provides both gynecological care, including well-woman and problem visits, preconception counseling and birth control, as well as prenatal and postpartum care for the obstetrical patients at Downtown Women.  She also offers private childbirth and parenting preparation classes in your home.

Phyllis Woo is a Nurse Practitioner specializing in women's health.  She worked in various gynecological settings for more than 10 years before joining Downtown Women OB/GYN in 2010.
Phyllis loves working with patients and has a special interest in birth control counseling, STD screening and management, health education and basic gynecological disorders.  She also loves discussing alternative methods of treatment when possible.
Phyllis is originally from California and received her BA from the University of California, San Diego in 1998.  She then lived and worked in Europe before returning to the U.S. where she went on to complete her Master's Degree in Public Health from the University of Southern California in 2006.  In 2007, she went to Columbia University where she completed both her B.S.N. and M.S.N.
Stephanie Donohue is a family nurse practitioner who specializes in women's health care. She practiced as a registered nurse on labor and delivery at NYU and Maimonides Medical Center before starting her NP career at Downtown Women in 2006. She is currently the Manhattan Coordinator for the Sexual Assault Response Team, which oversees the treatment for sexual assault survivors for the NYC Health and Hospitals Corporation. Stephanie provides routine gynecologic care, including birth control, diagnosis and treatment of vaginal infections, and STD testing.
Katie Caulfield Roisinblit is a dually-licensed and board-certified Women's Health and Adult Health nurse practitioner. She graduated with an MSN and BS degree from Columbia University in 2011 and from the University of Michigan in 2003 with a BA. Katie has been working in the medical field since 2006 and has held various roles as an RN,  a medical educator, and as a marketing director in NYC. Katie manages pre- and post-menopausal women and provides routine gynecologic care, including PAP smears, HPV testing and the diagnosis and management of PMS, painful periods, and vaginal infections. She specializes in managing birth control and helping women find the best contraceptive method for their unique bodies and needs.  Katie joined Downtown Women in 2012.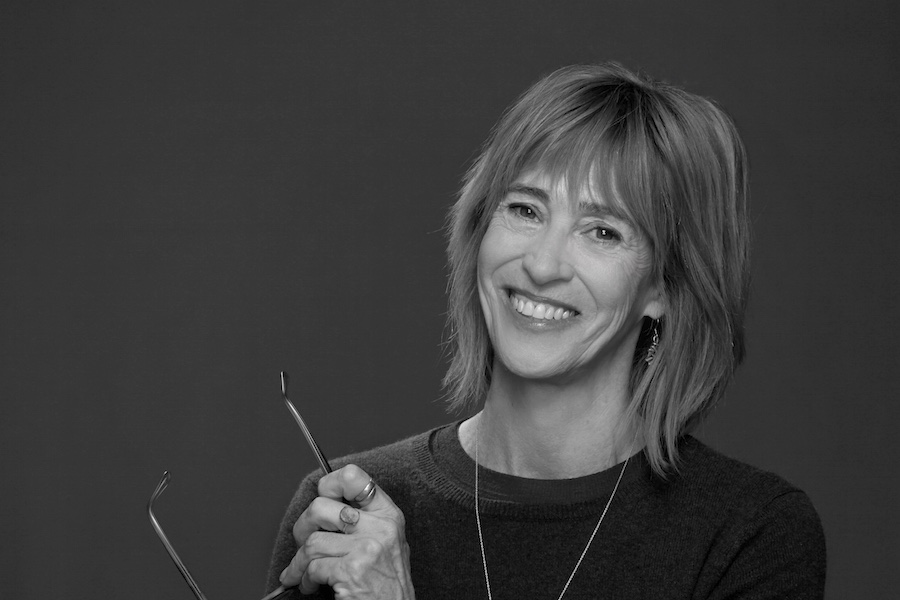 Virginia Reath, RPA, MPH has been a practicing clinician, educator and activist in sexual and reproductive gynecologic health care for the past 30 years.
Virginia studied Fine Arts at Bard College in the early 70's and left to enroll in the pre-med program at NYU. She graduated from Johns Hopkins Medical School in the Physician Assistant program in 1978. In 1984 she received her Master's in Public Health and a Masters in Community Health Education from Hunter College.
Virginia was with Downtown Women originally from 1988-1995 when she left to form her own private practice which she ended in 2012. Alongside her clinical career Virginia continued to be an activist and educator conducting numerous workshops on reproductive and sexual health to teens and older women. She was the co-host on the cult favorite radio show "SNATCHES" a women's talk radio show on WBAI during the late 90's. In 2000 Virginia was recognized by The ACLU Reproductive Rights Project for her work and activism in women's reproductive health and justice. Virginia was also a founding clinician in Gynecology at The Continuum Center for Health and Healing from 2000-2003. She developed and taught the "Changing Bodies" workshop, an after school program for The Girl's Project on the Lower East Side. In 2003 Virginia was selected for the Eileen Fisher "Women Who Change the World" ad campaign.
For the past 20 years Virginia has developed an integrative approach in her practice using alternative and naturopathic remedies in the treatment of common gynecological issues. She also has extensive knowledge in the use in bio-identical hormones, menopause, hormonal and sexual Health for women of all ages.
Virginia has continued to be a practicing visual artist and has shown her work in galleries in NYC and California. We are happy to have Virginia back at Downtown Women where she will be available for consults and counseling in menopause, hormonal health, sexuality and unintended pregnancies.
Nicole Meade received her nurse midwifery degree at Frontier School of Midwifery and Family Nursing in 2011 and a Bachelors Degree in Nursing from New York University in 2007. In 2014 she became licensed as a certified lactation counselor (CLC). Her clinical training was completed in the home birth setting, at Capital Health in Trenton, NJ and with the nurse practitioners at Downtown Women ObGyn. She also has a Bachelors Degree in International Studies from the University of Oregon.
Prior to joining Downtown Women ObGyn in 2015 she practiced full scope midwifery at Mount Sinai Medical Center and at Settlement Health in Manhattan. Her midwifery practice was preceded by six years as a labor and delivery nurse at NYU Langone Medical Center and as a medical assistant in a family planning clinic in Portland, OR specializing in pregnancy terminations.
Nicole is passionate about creating a comfortable, approachable environment with each of her patients so they can make informed, autonomous health care decisions. In addition to providing contraception counseling, STD screening & management and treatment of basic gynecologic disorders, Nicole enjoys giving preventative care from a wellness perspective. She advocates for holistic and complementary approaches when appropriate. She has a long standing professional interest in global maternal health and reproductive rights.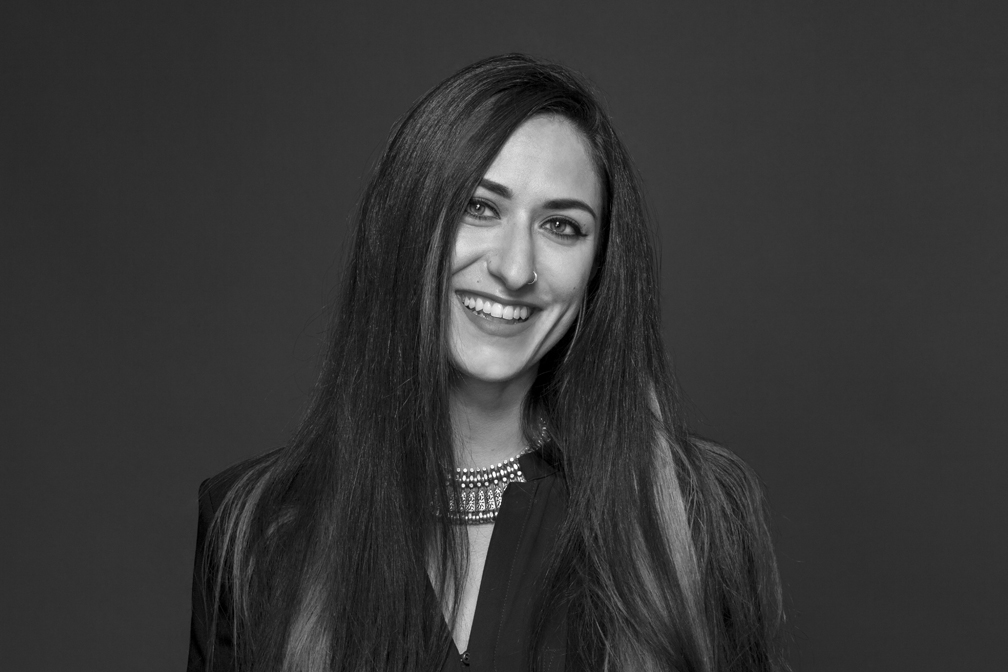 Golzar Selbe Naghshineh is the Director of Pre-natal and Postpartum Support at Downtown Women OBGYN and an advanced psychoanalytic candidate. She began developing the program in response to her work as a birth and postpartum doula. Downtown Women's unprecedented support of comprehensive health care allowed her to effectively incorporate the program into the practice in August 2014 with the assistance of Dr. Suzanne LaJoie and Emory Ship. She is currently completing her advanced certification in Psychoanalysis from the Center for Modern Psychoanalytic Studies and Group Therapy training at the Center for Group Studies. Golzar also works with patients at a low-fee clinic in the Village and has previously worked with patients at a state mental health facility in Bronx, NY. Her M.S. in Nonprofit Management gave her the skills and passion required to develop a comprehensive program that supports the mental health and general well being of patients through accessibility, support groups, referrals, one-on-one sessions, monitoring and follow-ups. She is happy to meet and work with any patient at any stage of their journey.
She can be reached at (212) 966-7600 x408 or gselbe@downtownwomen.com